Shanice Aga (atshani@vt.edu )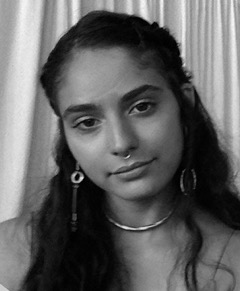 Shanice Aga received her B.Arch in Architecture with a minor in Art History from Virginia Tech in 2018. As an undergraduate her architecture and design work was multidisciplinary with concentrations in theory of design, storytelling, graphic design, art and architectural history, and printmaking. While in the MCPH program, Shanice plans on expanding her portfolio through studying set and exhibition design as well as expanding on her interests in theory and storytelling in her work through developing an understanding of historic and cultural contexts surrounding visual art and object-making. After completing her M.A. Shanice hopes to pursue a career as a designer doing art direction, installations and experience design.
Emily Bianchi (ebianchi@vt.edu) 
Emily Bianchi graduated from Beloit College in 2012 with a BA in Anthropology and a minor in Museum Studies. After graduating, she was a registrar at the John Michael Kohler Arts Center, where she worked closely with components of dismantled artist-built environments as well as artist-built environments in situ. Her current interests include how museums can embody a heritage site's creators, histories, or practices through exhibitions and programming; how museums can incorporate community-based knowledge and input into exhibitions and programming; how museums interpret individual or cultural experiences for broader audiences; and how museums can incorporate local knowledges in collections management strategies. Her field-based MCPH research focuses on Sabbathday Lake Shaker Village (the last active Shaker community) and the Shaker Village at Pleasant Hill (a restored site that adopts strategies from Colonial Williamsburg), exploring how each site presents Shaker narratives and incorporates source communities and local knowledge.
Megan Blafas-Chriss (megbc18@vt.edu)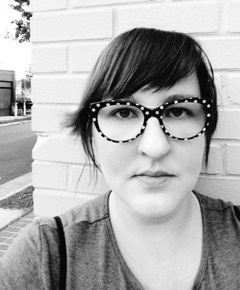 Megan Blafas-Chriss is a graduate of the Columbus College of Art and Design and works as an artist and curator from NE Ohio. Her body of  work is figurative collage and assemblage sculpture with a feminist bend focused on current cultural and societal trends. Two artists that inform her craft are Hannah Hoch and Baroness Elsa von Frietag Loringhoven.   Along with her creative interests, she has worked at the Columbus Museum of Art and the American University's Katzen Museum of Art as an Art Preparator.  Most recently she has curated exhibitions, notably the "Girls Club" exhibit of national woman artists at the Luminal Gallery.  With inclusion to the Material Culture and Public Humanities program, she hopes to further expound upon and gain knowledge of exhibition design and curation practices.
Alex Combates (alexc202@vt.edu)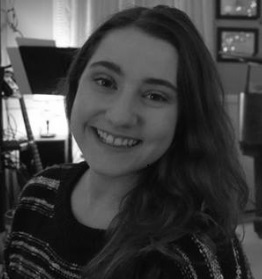 Alex Combates, a native to Piscataway, N.J., received her in B.A. in Cultural Anthropology with a minor in Religious Studies from West Virginia University (Morgantown, WV) in 2016. During her undergraduate programming Alex traveled to Vietnam and Cambodia on a religious and cultural study abroad trip. She also interacted with her regional surroundings of Appalachia through coursework and attending conferences such as the Appalachian Studies Association. Her capstone paper titled, "Spiritual Ecology and Religion in Appalachia", examined the intersections of environmental activism and religious groups in the region of Appalachian. Since earning her degree, she has worked in Clarksburg, West Virginia archiving and indexing various material cultures that were once a part of the Paper Treasures bookstore in the Shenandoah Valley and now of a part of the bookstores previous owner Michael Lewis's personal collections. Through her studies in the Material Culture and Public Humanities program, Alex wishes to expand her archival work for future curation of exhibitions in and out of the region and for the creation of open access digital libraries.
Kelly Cooper (kellylc@vt.edu)
Kelly Cooper is from Richmond, Virginia. She graduated in May 2017 summa cum laude from Virginia Tech with a BA in History and minors in Art History, Medieval and Early Modern Studies, Classical Studies, and War and Society. Prior to her graduate career, Kelly interned and worked at Agecroft Hall, the Virginia Department of Historic Resources, Colonial Williamsburg, and the Virginia Department of Conservation and Recreation. Her passion for research in understanding interdisciplinary and international approaches to the built environment and gaining hands-on skills in preserving historic materials led her to study abroad in the UK and participate in the San Gemini Preservation Studies Program in Italy. As a MCPH student, Kelly will focus on technical applications in preserving historic building features and understanding current and possible future approaches to preserving these elements, especially in the face of environmental threats such as flooding and sea level rising.
Austin Owen (aowen19@vt.edu)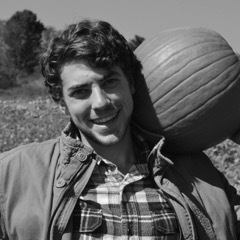 He is currently a senior at Virginia Tech majoring in International Studies and Religion & Culture while also pursuing his master's degree in Material Culture and Public Humanities through the Accelerated Master's Program. Throughout his undergraduate studies his concentration has been in political theology and I intended to carry this concentration into his graduate studies as well. He will graduate with a BA in Religion & Culture and a BA in International Studies in May of 2019, after which he will graduate with his MA in Material Culture and Public Humanities in May of 2020.
Sarah Tucker (sarahat2@vt.edu)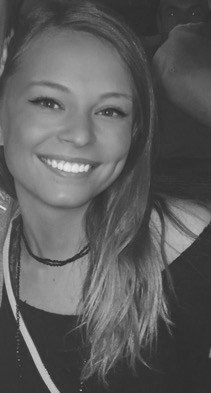 Sarah Tucker is from Richmond, Virginia, and received her B.A. in History with a concentration in Public History and a minor in Art History from Longwood University in 2017.  As an undergraduate, Sarah completed an academic internship at the Maymont Mansion, a historic house museum in Richmond, and completed work at the Longwood University Archives, the Longwood Center for the Visual Arts, and the Longwood Institute of Archaeology.  Through her work in the Material Culture and Public Humanities program, Sarah plans to concentrate on exhibit design and curatorship.